This hand-bound collection chronicles Adrienne's deep connection to nature and her enduring love affair with flowers.

FlowerStory features ten stories that accompany 53 stunning photographs, all printed on archival, fine art paper with imported archival inks.

Adrienne's personal stories begin when she was five years old and end with her mother's passing several years ago. Each floral-inspired story highlights how flowers have played a leading role throughout Adrienne's life.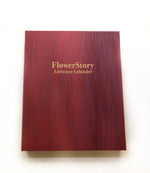 For Collectors And Flower Lovers - A Limited Edition Work Of Art
Covered in Japanese silk, Adrienne's book is elegantly presented in a hand-crafted silk box with gold embossed lettering. Three custom-curated, 10 x 12 fine art prints are nestled within the cover, suitable for framing. Only fifteen signed and numbered books will be custom printed.
Custom-Curated Archival Prints
Collectors may choose three flower portraits to be included in this one-of-a-kind collection. Adrienne will guide you as you make your selection. Or, she will be happy to hand-pick three of her most popular images for you. All of Adrienne's unique photographs are printed on archival, fine-art paper with imported, archival inks.
FlowerStory Collection - Details
• Signed, numbered edition of 15
• Silk wrapped hardcover book and clamshell presentation box
• 53 hand-bound 10 x 13 pages printed on archival fine art paper with imported archival ink
• Includes three 10 x 12 custom-curated archival prints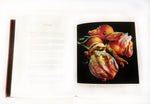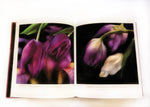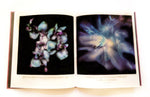 Video
Learn More about FlowerStory
FlowerStory Customer Testimonial
The creation of each FlowerStory collection is a labor of love and takes 3-4 weeks. Please fill out our form below and Adrienne will contact you to begin curating your one-of-a-kind collection.